RAID ENCOUNTERS automatically keeps track of all of your Personal Bests in terms of Raid Completion Time and DPS (Damage Per Second).
High Scores
View your High Scores on the Leaderboards...
High Scores are saved in your player profile along with all of your other saved game information. When you complete an Encounter, you will be presented with a window that will let you know how fast you were able to beat the Dungeon. If it's blinking green, that means you have set a new high score. If you fail to set a new high score in terms of Elapsed Time, it will show you the time to beat underneath the completion time of the current Encounter.
For DPS information, you can click or tap the '...' circular button on the top right corner of the Raid Boss Defeated! window. This will show you a much more in-depth look of the damage you dealt, the damage you receieved, and a lot more. You can also check our your highest DPS scores as well.
For a quick overview of all of your current high scores in both Time and DPS, you can access this directly from the Main Menu under 'Game Stats' or your Raid Sync Username if you're logged into that service. Below is an example of your High Scores display in-game.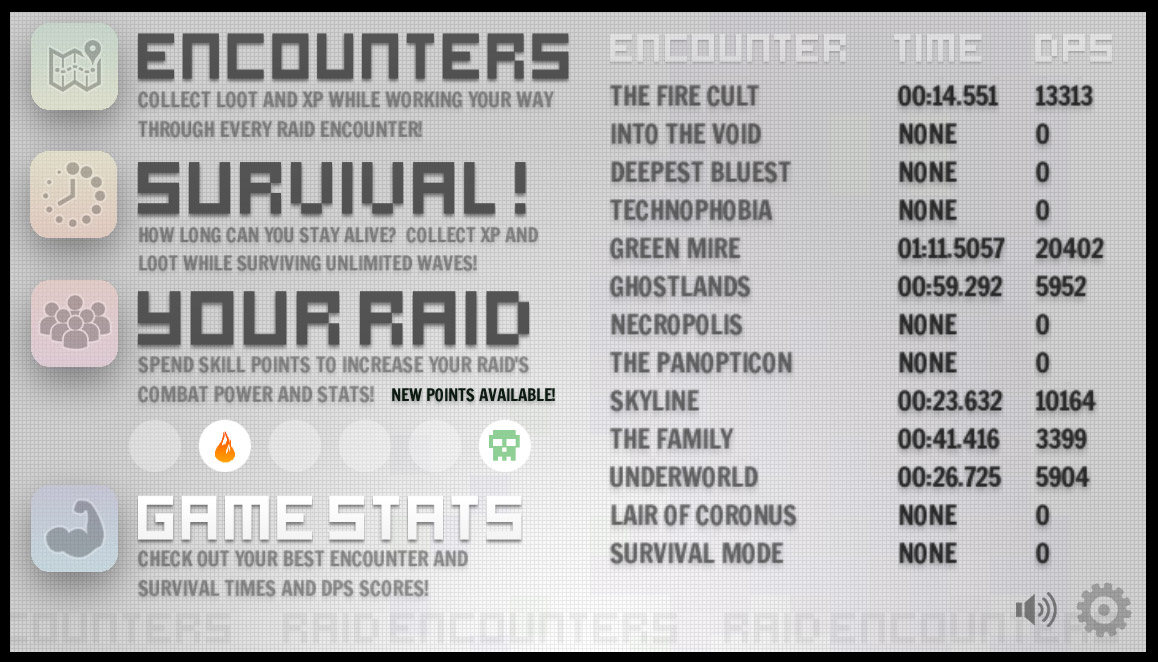 ---
You can also view your High Scores on the Leaderboards if you're logged into Raid Sync or you're using the same browser you play RAID ENCOUNTERS from without a Raid Sync account.